Growing up, the classic tale of The Little Mermaid was a popular story. With an exciting plot, curious characters, and wonderful songs, the movie is something that almost anyone can enjoy watching. This year for Eastern's musical, the theatre program is presenting The Little Mermaid, which will be performed in early February!
If you enjoy singing and performing, cast member auditions opened today, November 9, with all auditions being done online this year. Interested members must fill out the interest form through Google Forms and submit a short video of them singing the audition song, "Fathoms Below" through Google Classroom; the code is pzu3mhb. The piano accompaniment and song lyrics can also be found in the Google Classroom information. Submissions are due on November 14 by 4 p.m. with callbacks on November 16. All callbacks are required to be done in person in the auditorium from 2:45 to 4:00 p.m.
If singing and dancing aren't your interests, but you'd still like to be involved with the musical production and performance, applying for a crew member position is also available! Similar to the cast members, all interested crew members are required to fill out the interest form posted on Google Classroom. The crew and cast member forms are different, so make sure to fill out the correct one! The crew list is expected to be posted on November 17.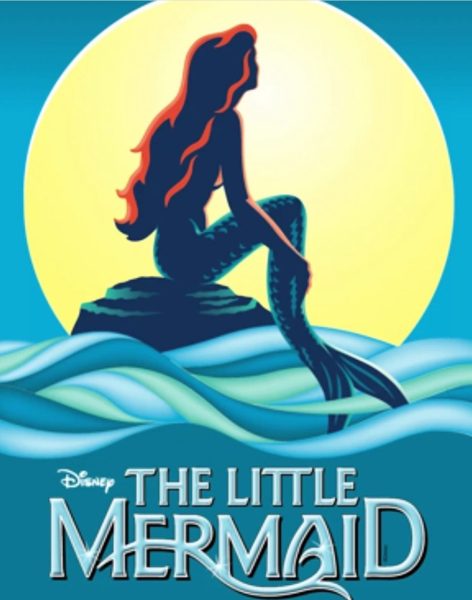 Theatre is a wonderful way to get to know new people and reconnect with old friends. Alaina Gipson ('24), described her excitement this year stating, "I'm so beyond excited about the amazing group of people auditioning for The Little Mermaid and can't wait to see how the show turns out!" As someone who has participated in the theatre program since eighth grade, Alaina further described how "Theatre is the most magical thing I've been a part of and I genuinely couldn't be more excited about both the show and the people!"
Learning the practices, producing, and performing of the musical will take a couple of months. While practices for the musical will begin in late November and early December, the actual performance will take place at 7 p.m. on February 8 and 9, and a double showing on Saturday, February 10, with a matinee at 3 p.m. and a final show at 7 p.m. If you have friends participating, the musical is a wonderful opportunity to watch a spectacular show while also supporting them! It also makes for a fun time for friends and family to spend quality time together. Musical events are popular, so as February creeps closer, be sure to buy your tickets early to guarantee your seats!
For the latest updates involving the musical, follow Eastern's theatre department on their platforms.
Instagram: @fhe_theatre
Fine Arts Center: https://fhfineartscenter.com/events/month/2024-02/
Google Classroom (for those interested in participating only): pzu3mhb