Taylor Swift has officially released her latest rerecorded album, 1989 (Taylor's Version). October 27th has been a long-awaited date for many Taylor Swift fans, as she announced the release of this album, back on August 9th at Swift's final night of the U.S. "Eras Tour" show in Los Angeles. 
Swift has long been releasing rerecorded editions of her first 6 studio albums, after a mishap with the rights to her master records. But after signing onto Republic Records, under Universal Music Group, part of her contract allowed for her to rerecord her old albums to own the rights to the music. Swift has described this project as something she has always wanted but adds that it is amazing that the fans support her passion project, and continue to listen to the newer versions of her work. An added bonus for fans is the "from the vault" tracks that come along with each new version of her albums.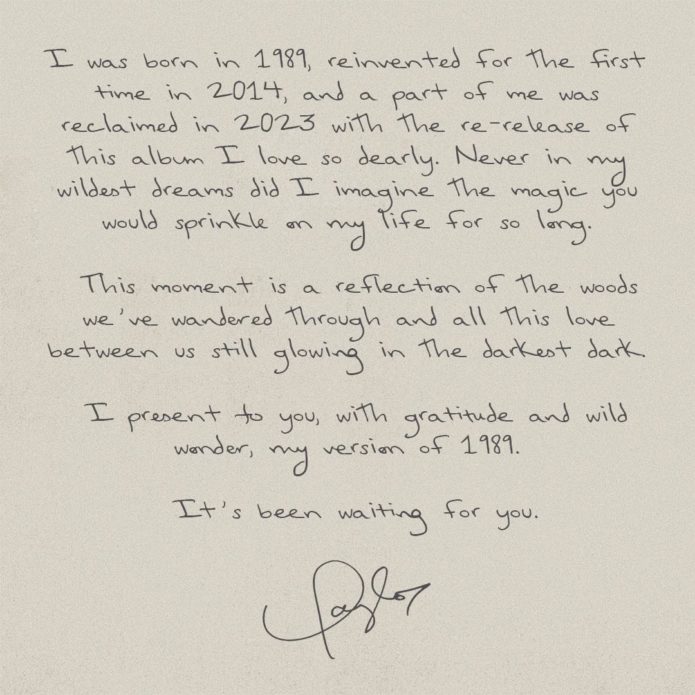 1989 (Taylor's Version) was the most highly anticipated rerecorded album, as it is one of Swift's most popular albums. 1989 – the original version – was released 9 years ago, on October 27th, 2014. This is a huge reason for the drastically different-sounding songs on the album, both melodically, and lyrically. 
Swift's PR team, Taylor Nation, celebrated that the 1989 vault had been unlocked after the 5 "from the vault tracks" were released. The vault tracks were previously announced after Swifties completed 33 million word puzzles when Swift teamed up with Google to create an interactive activity to unlock the vault. The vault titles are: "Sl*t!", "Say Don't Go," "Now That We Don't Talk," "Suburban Legends," and "Is It Over Now?" These songs were all written back in the original 1989 era, in 2014.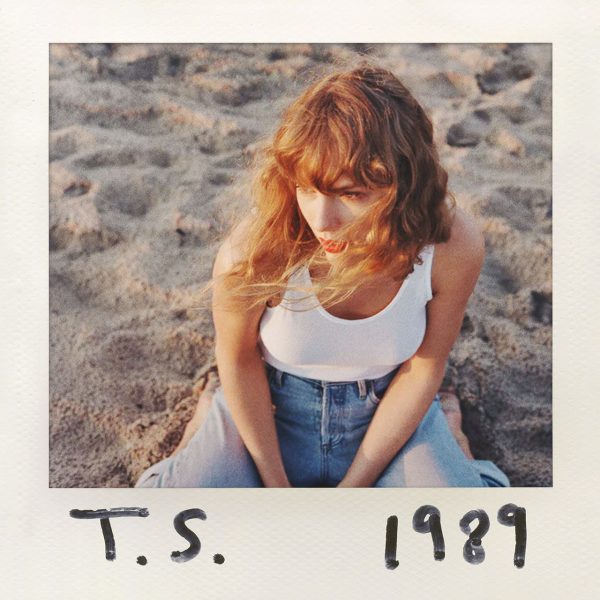 The buzz of 1989 (Taylor's Version) caused both Spotify and Apple Music, to suddenly crash, due to the large amount of users on their respective platforms. Surprisingly, this is not the first time these platforms have crashed. In fact, just 112 days ago, both platforms reported outages, or lags, due to the release of Speak Now (Taylor's Version). Swift's album is currently dominating both platform's streams, sales, and charts. 
The 21-track album includes 3 songs that were considered "bonus tracks" on the deluxe edition of the original album. "Wonderland," "You Are In Love," and "New Romantics," have become fan favorites among fans. The release of 1989 (Taylor's Version), gives these tracks a new light, as they will be pressed on vinyl and other physical media for the first time.
Swift released a deluxe version of 1989 (Taylor's Version) on Friday morning, featuring her version of "Bad Blood" featuring hip-hop star, Kendrick Lamar. This track was a promotional single during the original era, but was added to the rerecorded version as a bonus track.
The only remaining question is, what song(s) from 1989 (Taylor's Version) will get a Taylor Swift-directed music video?