The announcement for the "Taylor Swift: The Eras Tour" film came on August 31st after an exclusive Good Morning America segment, revealing that the billion-dollar tour would be coming to cinemas nationwide. This announcement by Taylor Swift and her team, instantly sent the Swiftie community abuzz. The partnership, which was originally aimed at AMC theaters only, has now spread to any and all available cinemas and theaters that are choosing to share the film.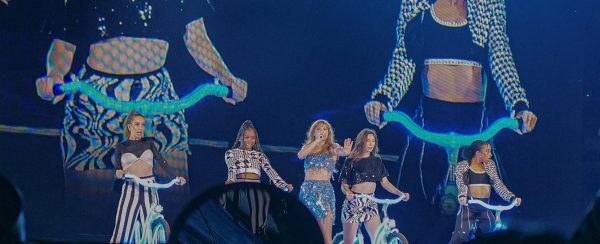 The concert film will not be Swift's first, as she has produced many documentary film recordings of her previous concerts, including the 1989 World Tour, which was released as an "Apple Music Exclusive" film, The Reputation Stadium Tour, released directly on Netflix as an exclusive documentary, and many other pre streaming service releases.
The film, which has been up for pre-order since the announcement of the project, has already sold out hundreds of theaters in North America alone. The film is on track to open as a record-breaking 150-200 million dollar project and outsell some of 2023's largest film debuts. It is set to outpace "Barbie" and "Spiderman: No Way Home." Swift's movie also appears to outsell Justin Beiber's: "Never Say Never" tour film, which opened with 70 million dollars in 2011. Swift has reportedly already made 60 million dollars from pre-sales alone. The film has made over 100 million dollars since the opening of ticket sales.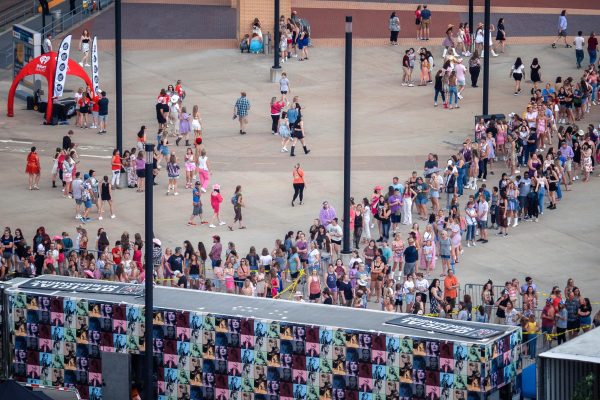 Taylor's documentary is set for a world premiere on Wednesday, October 11th, in Los Angeles, California. This will be a highly private and intimate event, featuring some A-list celebrities, and maybe even Taylor Swift herself. The event is sponsored by Spotify and will be held at an AMC theater not announced to the public. Spotify invited the top listeners of Taylor Swift's music to the world premiere of the film.
When tickets went on sale, fans quickly noticed Swift's ironic marketing, as tickets were being sold for $13.13 for a child ticket and $19.89 for adult tickets. These two numbers mean a lot to the Swiftie community, as 13 is Swift's lucky number, and 1989 is the name of her upcoming Taylor's Version album.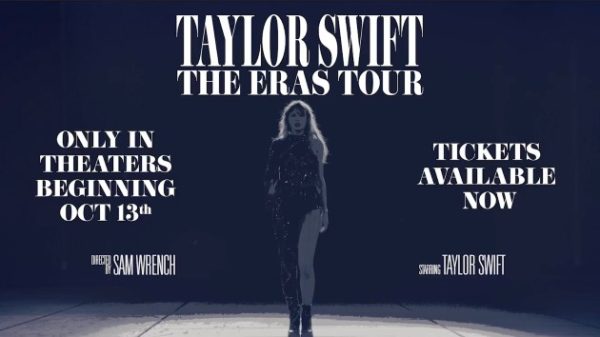 Swift's Team took to social media in early October to announce the film movie would hit theaters worldwide on October 13th, expanding from just the United States. Taylor Swift fans are expecting her to appear at a couple of cinemas to surprise fans, as she has a large break in her current worldwide "Eras Tour" currently touring in South America.