As strangers walk down the street, the fall leaves give way from their sturdy branches, leaving them smooth and bare. The sunlight creeps its way through the tree line to caress the skyline. A strong, formidable wind blows through strangers' hair. These are a couple of the aspects that fall has to offer this October, however none of them trump the food that some of Grand Rapids finest restaurants have been cooking up as we sink deeper into the fall spirit. From classics to desserts, let's take a look at three of the restaurants that are best equipped to give you the best experience in the fall season right here in Grand Rapids.
Nonna's: The Trattoria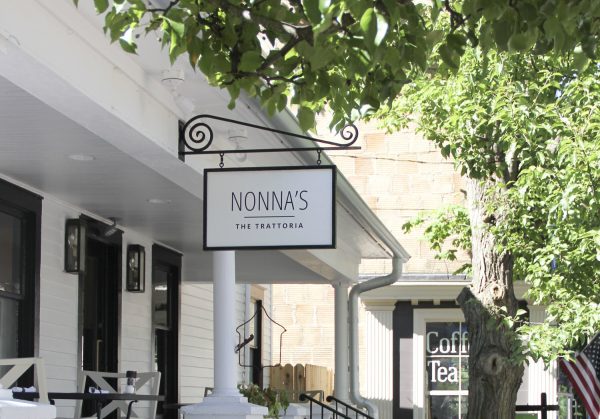 Tucked in a corner of downtown Ada, Nonna's is a place that has to be on your list this fall, especially with the cold weather growing more common. The inside has beautiful decor, with a quiet warm feel, despite its small size. A full service bar with some of the best coffee in Ada whips up all sorts of drinks for fall. The rush doesn't stop either, this Italian restaurant with a modern spin serves breakfast until 11, with the Baked French Toast being one of their top sellers at the breakfast hour. The dinner hour is even more pleasant with a warm atmosphere and specials almost every week to fit the fall spirit. 
Butcher's Union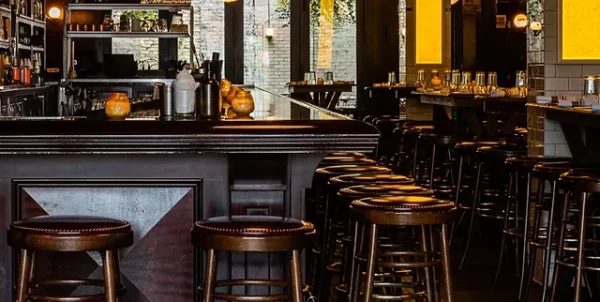 This is another place that truly has the perfect atmosphere for sweater weather, tucked right in downtown Grand Rapids. It has an outside that is very inviting and an inside that is even more pleasant. Beautiful brass metal and oak make up a decor with darker colors that make for a cozy atmosphere. The bar is always filled and in full swing in the low light, stretching from one end of the restaurant or another. The meat is most definitely something to rave about, with dishes like the New York Strip, Wagyu Sirloin and Grilled Chicken all cooked to perfection with exquisite sides to boot. Union's atmosphere and dynamic protein centerpieces to a well-rounded menu make it one of the places to be in Grand Rapids. 
 Terra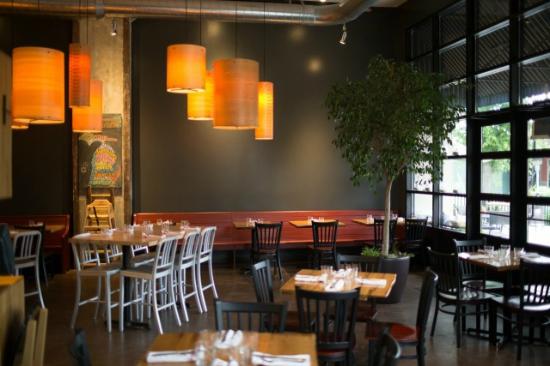 Ending off our list is a restaurant that's situated in the perfect spot through the busy streets of Eastown. A high vaulted ceiling and full-scale windows make the space feel spacious. This atmosphere is not as cozy as the first two on this list, but makes it the most slick and modern looking by far. Terra is the only restaurant in this list that does not have a bar taking the center stage in the room. Terra is not as focused on bar service, than it is on experience; this makes it a bucket-list restaurant for customers in the wider Grand Rapids area. Terra shows great specialization in pasta and pizza, making it a premier spot if you like Italian food, which covers their menu. From the bolognese to their wood fire pizza, Terra has their menu down this holiday season.      
Grand Rapids has many other wonderful restaurants to offer, but these specific restaurants stick out for their atmosphere and food. Make sure to check out these three as we enter people's favorite time of year!