Cover Image via Heinz
Large corporations joining in on the Taylor Swift buzz are becoming more popular each day. Heinz condiment company is well known for its marketing superiority, and wide popularity in the condiment market. Customers can count on the reliable Heinz flavors to perfect their meals from the FHE cafeteria to Chick-fil-A. 
On Sunday, September 24th, Taylor Swift was spotted cheering on her alleged boyfriend, Travis Kelce during his Kansas City Chiefs NFL game against the Chicago Bears. Swift was seen chest bumping, clapping, screaming, and even dancing to Kelce's game-day touchdown. Like every NFL fan, Swift was photographed enjoying a halftime snack, with a fan page captioning the photo "Taylor Swift was eating a piece of chicken with ketchup and seemingly ranch."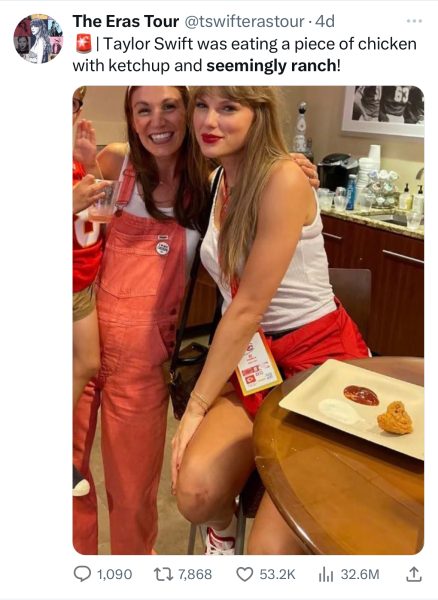 This instantly sent the internet into a craze, with fans and X (formerly Twitter) users pointing out the hilarious language of the post. Unsurprisingly, condiment companies, restaurants, shoe brands, and even the NFL had to jump in on the trend. The original post has received over 52 thousand likes, and over 32.5 million views on X, with hundreds of comedic posts from social media accounts of different companies.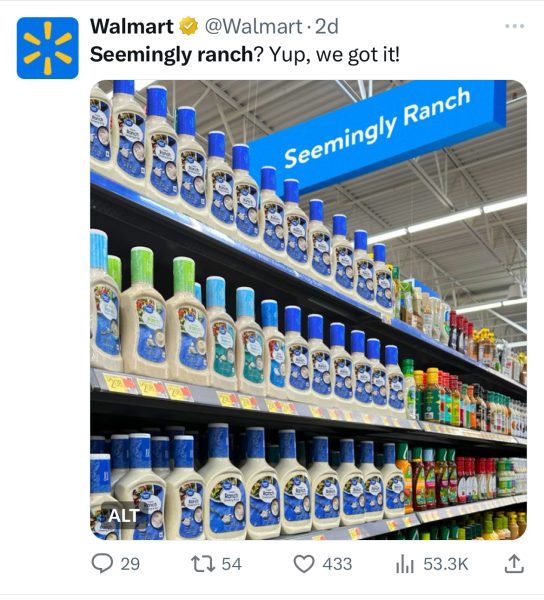 To top it all off, Heinz, the official condiment supplier of Arrowhead Stadium in Kansas City, announced a limited 100-bottle run of 'Ketchup and Seemingly Ranch.'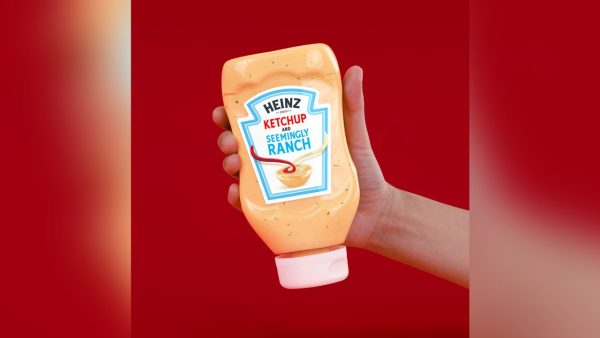 The sauce isn't new, as the company has been selling "Kranch" since 2019, an apparent identical alternative to the new 'Ketchup and Seemingly Ranch' sauce; the company marketed it as an "excellent dipping sauce for French fries and chicken nuggets" (Heinz 2019). The key difference here is the exclusively limited label on Swift's version of "Kranch."
Not only did condiment brands use this as an opportunity to capitalize on a trend, but landmarks as well, with The Empire State Building in New York City lighting up in "Seemingly Ranch" colors. Comparingly, Hidden Valley Ranch Dressing renamed its X and Instagram account Seemingly Ranch, followed by Buffalo Wild Wings using the moment to share its ranch dressing and other wing dips, referring to several of its dips as "Possibly" Bleu Cheese, "Might Be" Asian Zing, and "I Think This Is" Buffalo.