On Friday, September 22, the UAW (United Automobile, Aerospace and Agricultural Implement Workers of America) President, Shawn Fain, announced 38 more strike targets in the ongoing Auto Worker strike. This is a continuation of the ongoing September 15th strike, targeting 3 auto plants: Ford, General Motors (GM), and Stellantis — the parent company of Jeep and Ram. This series of labor strikes comes after companies reported record profits, and record high CEO salaries. 
After the first set of strikes was announced, workers in Detroit, Michigan; Wentzville, Missouri; and Toledo, Ohio, halted production at their respective auto plants and joined the picket line. A week later, 38 more locations joined them. With over 17 locations in Michigan and Ohio, the Midwest states were hit hardest by the UAW strikes. General Motors has reportedly laid off over 600 employees, in direct relation to the labor strikes.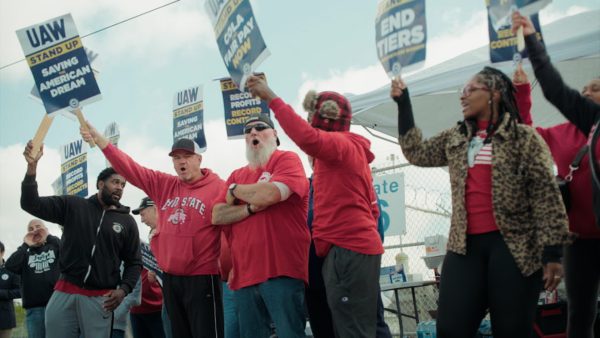 Ford did not have any new strike locations after the newest development. "We've made some real progress at Ford," Fain stated during an online meeting with union members. "We still have serious issues to work through, but we do want to recognize that Ford is showing that they are serious about reaching a deal."
"At GM and Stellantis, it's a different story," he mentioned. The companies, he said, have rejected all of the union's proposals for cost-of-living increases, profit sharing, and job security.
In total, over 18,200 union members are on strike. This is roughly 12% of the 150,000 union members covered under the UAW at those companies. UAW members list wanting a 32-hour work week for 40 hours of pay, and a restoration of traditional pension plans for newer workers as reasons for these unprecedented auto strikes. 
Many key political figures such as President Biden, and Former President Trump, have made plans to visit the labor strikes in Michigan, to support the UAW's message in fighting for "COLA" – Cost of Living Adjustments. Michigan Senator, Gary Peters, and Pennsylvania Senator, John Fetterman, also recently visited the strike sites. Senator Fetterman issued a statement regarding the strikes, sharing his full support, explaining, "I know which side I'm on. As long as these brave workers continue to walk the picket line, my entire team and I will have their backs. We will support them in any way we can until they reach a fair deal."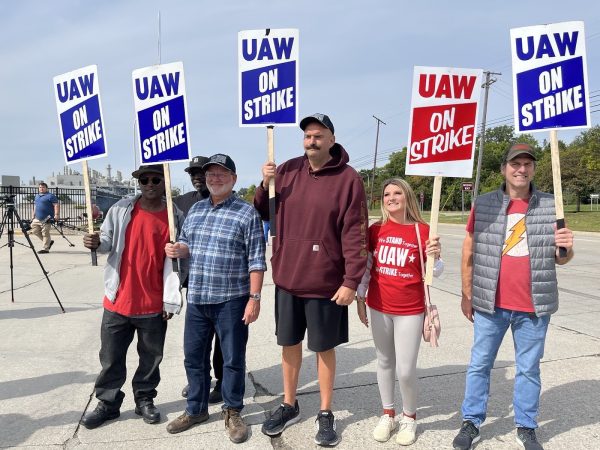 UAW President Shawn Fain has noted numerous times that he is not afraid to target more strike locations, which could be detrimental to the U.S. auto economy. Fain has not yet announced a new strike deadline, but if broken, more locations will head out to the picket lines.